Chapter 18: Page 456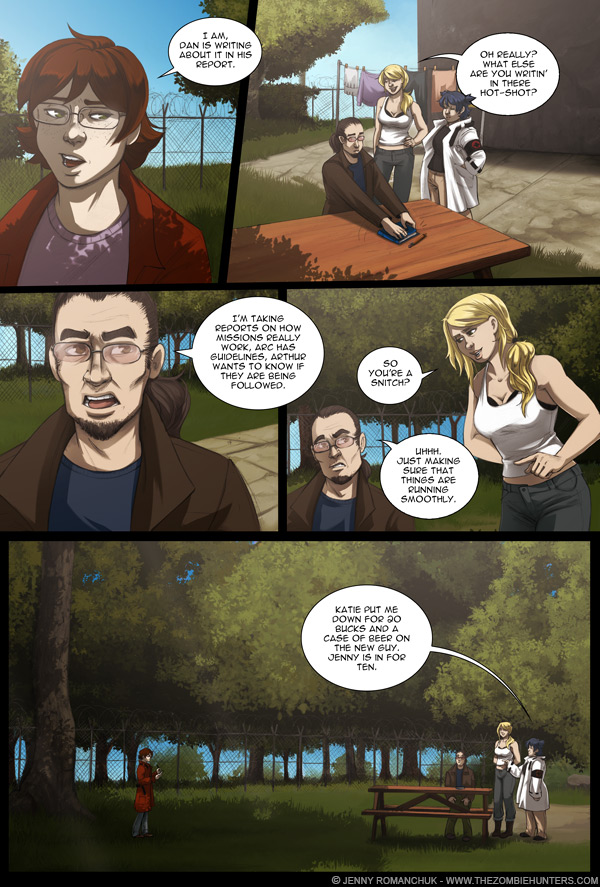 The original drawings for this page can be purchased
here!
Original script for 03-14-2013:
This script may not match the finished comic! It will, however, contain the original spelling errors and other mistakes.
Katie:
I am, Dan writing about it in his report.
Sammie:
Whatcha writin' in there hot-shot.
Dan:
[closes book] Taking reports on how missions really work, ARC has guidelines, Arthur wants to know if they are being followed.
Maureen:
[Crosses arms] So you're a snitch?
Dan:
Just making sure that things are running smoothly.
Sammie:
Katie put me down for 20 bucks and a case of beer on the new guy. Jenny is in for ten.