Chapter 22: Page 589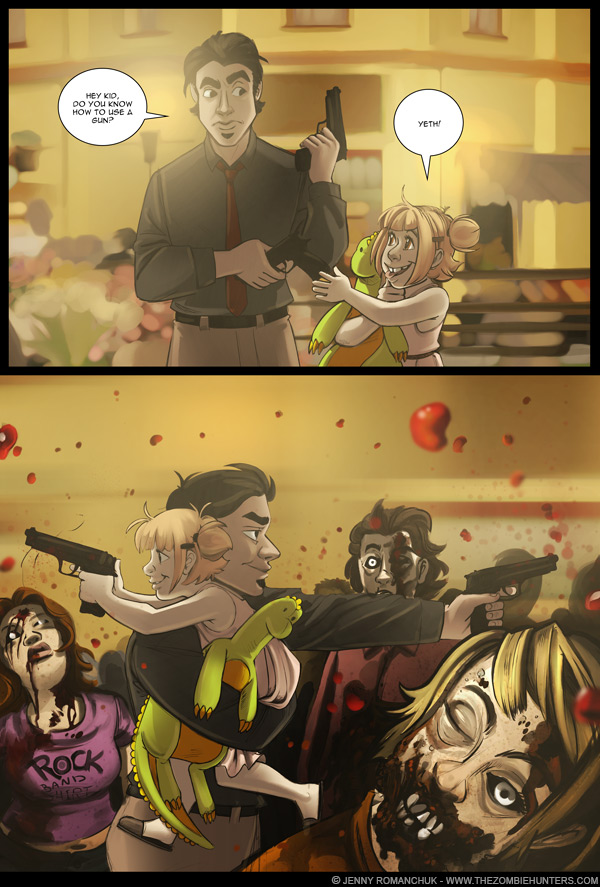 The originals for this page are not yet available.
Posted on 20140918
Giving a kid a gun is the second-most-awful thing Jasper could do.
Not giving the kid a gun is probably the most awful thing.
And she looks so happy!
Original script for 09-18-2014:
This script may not match the finished comic! It will, however, contain the original spelling errors and other mistakes.