Chapter 18: Page 450 | Begin Transition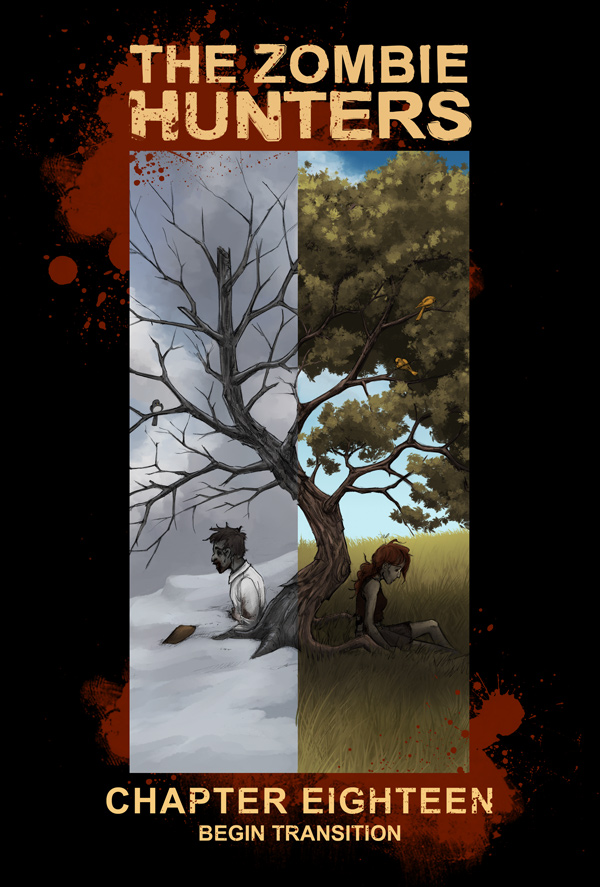 The original drawings for this page can be purchased
here!
Posted on 20130221
I love drawing trees. I can literally sit down with a pen and just draw trees for hours and hours, its insanely therapeutic.
Original script for 02-21-2013:
This script may not match the finished comic! It will, however, contain the original spelling errors and other mistakes.
Title Page.